Below are RUCC's leading lights (subject to battery failure):
The Constitutional Committee: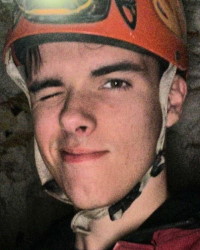 President:
Charles Johnston
As president Charles is responsible for offering leadership, motivation, spiritual guidance and emotional help to all our members. Though mostly it involves getting us out of bed in the morning on trips. Contact Charles if you have any enquiries on any of this, life, art or the club itself.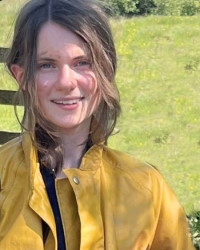 Secretary:
Holly Kitt
Holly is responsible for applying the administrative grease to the wheels of the club. As Secretary it is her job to keep secrets, such as when we are going away, which hut is booked and whether there's a minibus involved.
Treasurer:
Sarah Warren
Contact Sarah for all matters financial, whether it be to do with monies you owe the Club or vice versa. Preferably monies you owe the club. Or perhaps you want to set up a charitable trust or donate a minibus?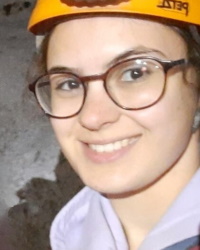 Welfare Officer:
Jess Sams
As cavers, we take pride in making sure we all look after each other, and Jess is the official contact for all welfare-related matters. Jess is the person to speak to if you'd like some warm soothing words after a long day of caving…
Other Officers of the Club: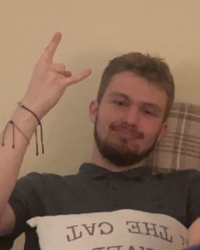 Social Secretary:
Billy Nixon
Contact Billy if you have any bright ideas on what you think the club should be doing in its spare (non-caving) time. Billy also takes care of our social media, so speak to him if you've thought of a good way to promote the club or the glamourous sport of caving.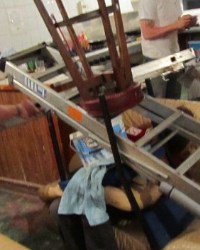 Training Officer:
Christopher Holt
Christopher's responsibilities include making sure people are well-versed in the Black Arts of Single Rope Technique. Contact him if you've forgotten which way round to screw your central maillon shut, or if you've heard of a cool new way of doing something you'd like to try.
And yes, Christopher really is in this photo – can you spot him?!
[View another photo of Christopher »]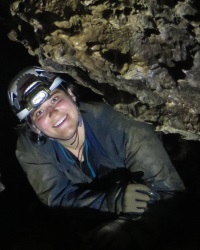 Tacklemaster:
Jo Meldner
Owner of the worst job in the club, Jo is guardian of the gear. Contact Jo if you need, have damaged or lost equipment, or have seen any equipment you feel may be a bit iffy.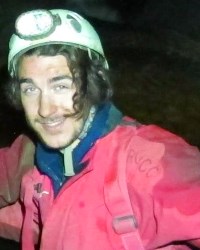 Alumni Secretary:
Harry Everitt
Harry is responsible for liaising with our community of alumni members. Our alumni help the club run smoothly, lead groups inside caves, provide helpful advice, and 'entertain' everyone with long stories about how everything was so much better in the good old days…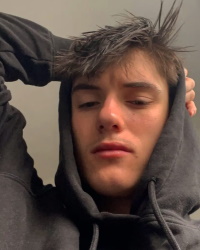 Webmaster:
Josh Wyborn
Josh is currently responsible for running this website – and is the one to contact if you want stuff on here, or wish to add any clarifications, remove errors, or complain about the latest set of outrageous photos that have somehow found their way onto the site…