Below are RUCC's leading lights (subject to battery failure):
The Constitutional Committee: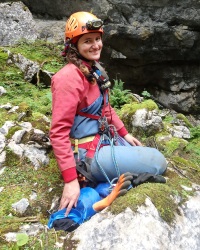 President:
Imogen Tytler
As president Imogen is responsible for offering leadership, motivation, spiritual guidance and emotional help to all our members. Though mostly it involves getting us out of bed in the morning on trips. Contact Imogen if you have any enquiries on any of this, life, art or the club itself.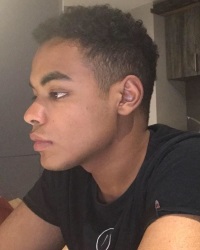 Secretary:
Mustafa Othman
Mustafa is responsible for applying the administrative grease to the wheels of the club. As Secretary it is his job to keep secrets, such as when we are going away, which hut is booked and whether there's a minibus involved.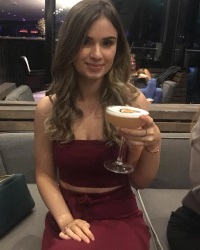 Treasurer:
Issy Farrugia
Contact Issy for all matters financial, whether it be to do with monies you owe the Club or vice versa. Preferably monies you owe the club. Or perhaps you want to set up a charitable trust or donate a minibus?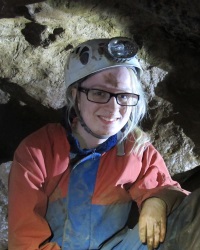 Welfare Officer:
Becky Smith
As cavers, we take pride in making sure we all look after each other, and Becky is the official contact for all welfare-related matters. Becky is the person to speak to if you'd like some warm soothing words after a long day of caving…
Other Officers of the Club: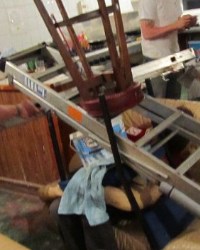 Permit Officer:
Christopher Holt
Permit Officer is a position concerned with getting us to certain places called "caves", by applying for permits, arranging guides or just knowing where the damn things are! If there's a cave you've heard of that you would like the club to explore, contact Christopher!
And yes, Christopher really is in this photo – can you spot him?!
[View another photo of Christopher »]
This year, Christopher is ably assisted by our official Access Sub-Committee: Jenny Brook, Penny Fletcher, Peter Banks and Rosie Hoggard!
Club Librarian:
Jenny Brook
The club librarian rather surprisingly has responsibility for the club library, so if you think we should file something according to the Dewey decimal system, Jenny is the one to go to.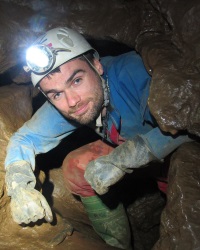 Social Secretary:
Harvey Connolly
Contact Harvey if you have any bright ideas on what you think the club should be doing in its spare (non-caving) time. Anything involving drinking is likely to well received, though of course other ideas are welcome as well!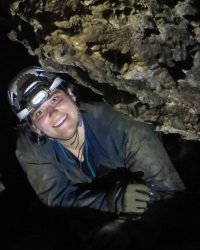 Tacklemaster:
Jo Meldner
Owners of the worst job in the club, Jo is guardian of the gear. Contact Jo if you need, have damaged or lost equipment, or have seen any equipment you feel may be a bit iffy.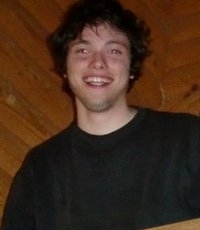 Webmaster:
Patrick Hathway
Patrick is currently responsible for running this website – and is the one to contact if you want stuff on here, or wish to add any clarifications, remove errors, or complain about the latest set of outrageous photos that have somehow found their way onto the site…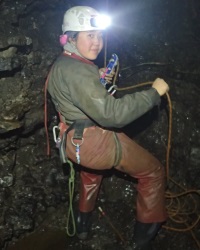 Floating:
Amanda Tang
Amanda is a floating committee member, and is therefore ready to leap into action to save the day at a moment's notice!